OUR VIRTUAL ATHLETES RUN UP TO 20% FASTER
& REDUCE THEIR RISK OF INJURIES BY OVER 50%
IN LESS THAN 10 WEEKS
VRTUAL RUNNER TRANSFORMATION COACHING FOR ATHLETES & COACHES
JUNE 6, 2021 THROUGH AUGUST 15, 2021
OUR "VIRTUAL" RUNNER TRANSFORMATION COACHES
CAUSE TRANSFORMATION OF EVERY ATHLETE'S PERFORMANCE!
​
SPACE IS LIMITED EACH SEASON
​
You've seen sports, cross training, or fitness programs for weight loss, and others challenges where you have to be the biggest fastest or strongest to win. The RunRite Transformation Challenge is the only fitness challenge committed to rewarding athletes who transform their bodies to

run faster, farther and injury free

.
​
On the show, The Sports Kinesiologist takes athletes through a rigorous and aggressive program transforming runner performances in less than 4 weeks. In The RunRite Transformation Challenge, you'll get ten (10) weeks to complete your runner transformation
​
ARE YOU READY TO IMPROVE?
SIGN UP NOW

to participate in the only challenge which rewards your effort and improvement!
You don't have to be biggest, fastest, or strongest to win a share of $1,000,000 in cash, college scholarships, and prizes!
Stop wasting time analyzing video to crunch numbers and spend more time transforming the results of your athletes!
VIRTUAL RUNNER TRANSFORMATION COACHING
OUR VIRTUAL ATHLETES WILL RECEIVE THEIR OWN SYSTEM
The RunRite System is the first and only system which combines video and real time data outside of expensive motion capture labs and expensive treadmills
"If you are not measuring, you are guessing. And guessing can make anyone an expert...until the truth is exposed. In data we trust!"
Zig Ziegler- The Sports Kinesiologist
The RunRite system is the first video synched wearable technology for measuring the biomechanics of any athlete anywhere to help improve running, jumping, and change of direction speed and explosiveness. As your own coach or when coaching others, utilize The RunRite System to conduct running biomechanics assessments.
​
RunRite tracks and measures every movement of the legs...
Leg Strength and Asymmetry

Directional Force Production and Absorption

Step Rate and Coordination

The Speed and Total Time of each leg's Range of Motion

Wasted Motion and Improvement Projections

Knee Valgus and Varus Stress - Running, Jumping, Squatting or Cutting

Pounds of Force -for Each Step and Total Workloads
The RunRite System identifies every opportunity to improve the performance of every athlete
​
​
THE NEW WAY TO ANALYZE RUNNING TECHNIQUE IS...​
FASTER
​
EASIER
​
ACCURATE
​
ANALYZED
"Utilizing the RunRite System, you will conduct assessments each week to identify EXACTLY which strength and flexibility exercises, running drills to perform based on how you are running to begin each phase of your running transformation. "
​
"These assessments identify how you will target the eight essential Physical Performance Factors which impact your running technique, performance, and injury risks. By identifying the your individual strengths and weaknesses, you will be able to achieve results almost instantly"
Zig Ziegler
The Sports Kinesiologist
WEAR YOUR SENSORS ON BOTH LEGS TO MAXIMIZE ACCURACY OF EACH ASSESSMENT
The RunRite System is the only "two sensor" wearable system capable of measuring actual leg range of motion, strength and power of both legs (and arms) so you can instantly improve running technique and times.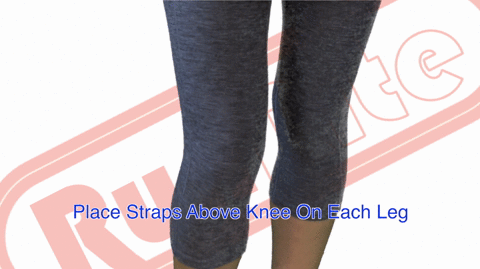 THE RUNRITE SYSTEM INSTANTLY DELIVERS CUSTOMIZED CORRECTIVE EXERCISES FOR YOU AS AN INDIVIDUAL ATHLETE BASED ON YOUR RESULTS
You will create a login in to access your results, corrective exercises, and coaching recommendations from your assessment of your runner biomechanics. All you need is an iOS or Android Mobile device to download our software and sync a pair of RunRite sensors to perform workouts on your own.
"Every person runs in a way that is unique to their own balance, coordination, strength, endurance, flexibility, repetitive activities, and overall physical ability."
ZIG ZIEGLER
The Sports Kinesiologist
BEGIN YOUR TRANSFORMATION JOURNEY HERE!
Using The RunRite System to assess your runner biomechanics is "step one" of your transformation
The RunRite System will prescribe exactly which exercises and drills you will do to improve your runner efficiency. The RunRite Sensors are placed on your legs and/or your arms to measure all aspects of your runner motion which impact your runner outcomes.
​
Based on your RunRite System Runner Analysis, you will receive...
​
-A Customized "Runner Specific" Exercise Program –
which includes individualized...
Runner Drills
Strength Training
Stretches
Plyometric Exercises
Corrective Exercises
A Runner Speed Training Program
​
BASED ON YOUR BODY AND ABILITY
YOUR TRANSFORMATION IS JUST FOR YOU!
​​
You'll attend weekly virtual coaching sessions where our coaches will guide you through you transformation supporting you along the way with adjustments to help keep you on track to transforming your runner performance.
​
*Virtual coaching sessions take place every week for a total of twelve 12 sessions.
​
*As a participant, you may attend multiple virtual sessions weekly for additional support.
​
*In each virtual session, you will be able to ask questions and share feedback.
​
Your Virtual Transformation coaching program teaches you how to addresses your specific physical imbalances in strength and flexibility which if you perform will transform your running technique and efficiency - reducing your risk of experiencing running pain, fatigue, injuries while quickly improving your running running performance and race times.
- VIRTUAL 10 WEEK -
RUNNER TRANSFORMATION CHALLENGE
​
​
​
STEP 1: Sign Up to participate in The RunRite "Virtual" Transformation Challenge

STEP 2: We will send a RunRite System for you to use at home to conduct weekly RunRite Assessments

STEP 3: You will attend Weekly Virtual Coaching Sessions with our host or one of our RunRite Coaches

STEP 4: Login to your RunRite Transformation Program to complete your exercises & drills generated just for you.

STEP 5: Conduct a RunRite Assessment at the end of the program with your personal RunRite System

STEP 6: During the transformation challenge, you'll submit race times for verification of your in race improvements!

STEP 7 : Your "Race times" from start to finish are verified and percentages of improvement are calculated!
​
THE ATHLETES WITH THE HIGHEST PERCENTAGES OF IMPROVEMENT... WIN!
The Most Improved and athletes and their coaches selected at random may be invited to appear
on the radio or television show - "The RunRite Challenge: How to Run Up to 20% faster in Less than 30 Days"
ALL VIRTUAL RUNNER TRANSFORMATION COACHING
​
June 6, 2021 through August 15, 2021​
Receive a RunRite System to do your own Runner Assessments and

Attend One (1) "LIVE"
Virtual Coaching Session Each Week!
Sign up for virtual coaching and complete your own RunRite assessment. Then follow your customized exercises & drills generated by the system while attending virtual coaching sessions
JOIN THE RUNRITE REVOLUTION!
Click on the button above.
SPACE IS LIMITED
​
IF YOU PREFER OUR "IN PERSON" TRANSFORMATION COACHING... WE HAVE A SOLUTION FOR YOU!
**ALL VIRTUAL AND "IN PERSON" COACHING SESSIONS ARE RECORDED
IF YOU ARE UNABLE TO ATTEND ANY LIVE OR VIRTUAL COACHING SESSIONS,
THE RECORDED VERSIONS WILL BE IMMEDIATELY AVAILABLE AND SENT VIA EMAIL
​
​
​